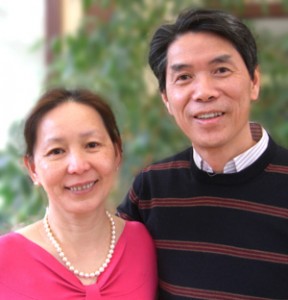 Located in Norfolk in the UK, we offer authentic Chinese cultural experience for schools, charity and private organisations.
Kwai and Serena have been serving delicious traditional dishes from the Far East for the past 30 years. During this time, they have also supported local organisations and schools to provide educational services in a range of Chinese cultural areas.
Request for this type of service increased, word spread and encouraging feedback led to Kwai and Serena shifting direction. They decided to devote more time and effort in this new area and provide more opportunities to experience Chinese Cooking, Languages and Celebrations to the whole community.
Why do offer these experiences?
China has a long history stretching back over 4000 years. With so many fascinating aspects to explore and currently being the most populous country in the world, it's hard to think that the country and its country remain relatively inaccessible to the vast majority of westerners.
China has become the world's fastest-growing major economy. As of 2012, it is the world's second-largest economy, after the United States and with high profile events such as the Beijing Olympics in 2008, there has been increasing interest on how Chinese people live their everyday lives in Asia and the UK.
We provide a range of products and services giving the audience an insight into Chinese culture including its history, geography, religion, art, fashion trends, sports, celebrations and cuisines. Our objective is to be the junction where East meets West and hope to bridge the gap between the cultural differences.
I'd like to enquire about an Chinese Culture Experience. How do I do that?
Please visit the site to understand more about the types of services we offer. It is our practice to discuss and agree requirements and outcomes in collaboration with clients, and as such we do not offer a list of standard costs. Working closely with our customers to understand their needs allow us to deliver cost effective, inspirational and creative experiences which are educational as well. We are happy to respond to requests by contacting us directly or through the "Contact Us" Form.
History
1964: Arrived and studied in the UK a from Hong Kong
1975: Opened China Garden Restaurant in King's Lynn Town Centre
1980s/90s Organised various charity events including:
(i) A Fashion Show for Zeebruges ship disaster,
(ii) 24 hours live music by local musicians for Tapin House, Heacham
(iii) Joining the Round Table Organisation to help and support other charity events
1992: Established the West Norfolk Chinese School with a current student intake of 25, ages between 7 to 16, studying Chinese language and culture.
1993: Opened Kwai's Cuisine in Reffley, King's Lynn
2002: Provided support to new Chinese migrants arriving in West Norfolk by organising "English for speakers of other languages" (ESOL) classes, working with borough council housing department and other statuary agencies with communication barrier, health and safety.
2003: Established the West Norfolk & District Chinese Association and elected as chairman. This organisation offers opportunities to build collaborative networks to all business and statutory agencies. To achieve this we hold the following annual events: Dragon Boat Race, Mid-Autumn Festival and Chinese New Year celebrations. The organisation also provides Oriental experiences to schools, clubs,
Statutory agencies and local festivals events through Chinese culture dance, lion dance, Tai Chi, presentation talks and Chinese cookery demonstrations.